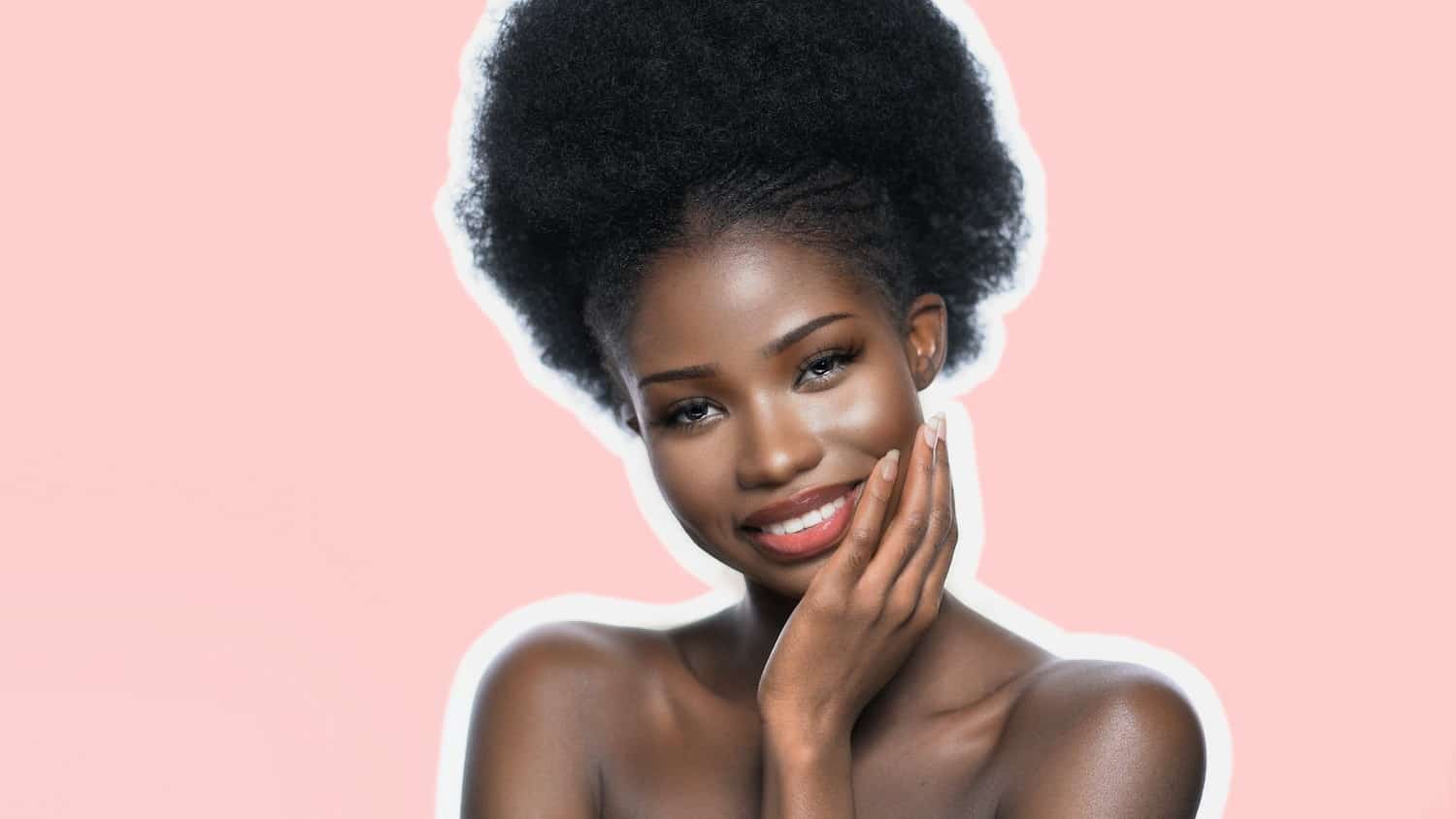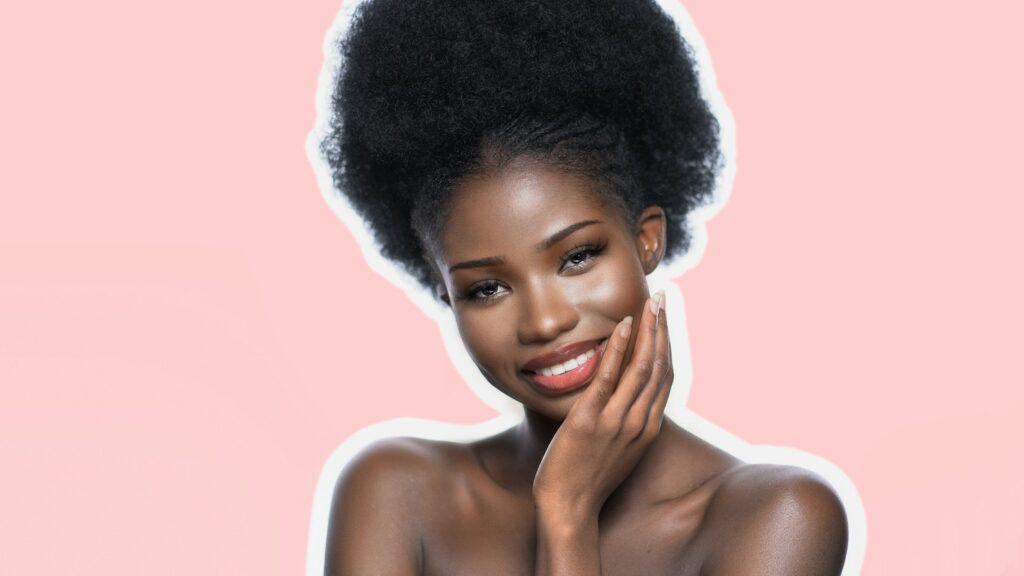 You know all the current make-up products out on the market. Latest eyeshadow palette? You've got it. That cute lipstick everyone's recommending? It's already in your online basket. But do you really know whether these make-up products will look good on your skin? Will they go with your skin undertone? In this blog post we'll be discussing dark skin undertones, what they are and how you can make the best of yours.
What do I Mean by Dark Skin Undertones?
Everyone knows what their skin tone is. You perhaps possess a pale, light skin tone, an olive one or even a dark skinned complexion. This is dictated by the amount of melanin in your body. Your skin tone may change for many reasons, for example, hyperpigmentation or simply a tan. Your undertone stays the same.
Skin undertones are the colours underneath your skin and these tones come in three types: Cool, warm and neutral.
---
In addition, it used to be believed that black skinned people didn't have undertones. That they were simply black but this has recently been disproved and studies have shown that dark skin also exhibits the tones mentioned above.
Determining what your undertone is tied to knowing what your base tone is.
Why Do I Need To know My Skin Undertone?
If you're a person who loves to use make-up and look good, then knowing your skin undertone is not an option, it is a necessity. Knowing your skin undertones will help you make informed decisions about what kind of makeup products to buy.
Your undertones will always project whatever hues is applied on them. No matter how expensive a cosmetic product is, it will only look shabby and unappealing if it is not tailored for your own undertones. 
Your wardrobe choices are also affected by your undertones. Some colours would look great on you while some others will underwhelm or overwhelm your skin.
So, if you're going to make the perfect choices of clothes and makeup products for your skin, you're going to have to know and understand your skin undertones.
Warm Undertones
What To Look For
Your skin tends to look more yellow/orange
You can tan easily
The veins on the inside of your wrist look greenish
You look best in gold jewellery
Cool Undertones
What To Look For
Your skin tends to look a little cold (compare Rihanna's skin to Beyonce's above.)
You may have red, pink or blue hues to your skin.
You tend to burn up if exposed to the sun too long.
The veins on the inside of your wrist look blue
You look best in silver jewellery
Neutral Skin Tones
What To Look For
You may burn or tan
The veins on the inside of your wrist can look both green and blue
You look equally good in gold and silver jewellery
How Do You Determine Skin Undertones?
There are a few exercises you can carry out that will reveal what your skin undertone is.
Your Veins
The colour of your veins can help you determine your undertone. If they're green, then you have warm undertones. However, if they're purple or bluish in colour, then you have cool undertones. If they just match the colour of your skin, then you have neutral undertones.
The Sun Test
If you sunburn easily, then you have cool undertones. If you're always tan but never have any sunburns, then you probably have more warm undertones. 
Jewellery Test
Put a piece of gold and silver jewellery on your skin. If gold looks better, you have more warm undertones. If silver looks better, then you're definitely on the cool undertone team.
---
How Do You Know What Colour Looks Good On You?
For warm skin tones, colours that are great reflections of nature are great. Colours like yellow, orange, amber, red, gold, coral, olive and peach, etc. are great for your skin tone. 
Colours that are great for cool skin tones are sharp, icy, and frosty. These are colours like blue (obviously), bright reds, purple, grey, etc.
With this skin tone, you can wear any colour on the colour wheel but to avoid overwhelming your neutral skin tone, try wearing the softened versions of colours. Colours like black, jade,Taupe, hot chocolate, creamy whites etc. are great.
---
Foundation For Dark Skin Tones
Finding the right shade of foundation is a long and arduous journey that almost all women have taken. Not every make-up brand provided foundation shades for those of colour and if they did, there were one or two.
Lately, however, new methods and shades have popped everywhere with the most prominent one being Fenty Beauty. The brand, created by singer Rihanna, has revolutionised the way that women of colour wear make-up by releasing 50 shades of foundations!
So how do you know which foundation shade one is the right one?
Test foundation on your jawline instead of your wrists. Your wrists tend to be several shades lighter than your face so what may match your wrist may not match your face. Your neck is also a good place to test.
Try to leave the test foundation on for a few hours. The reasoning behind this is that foundation oxidises once its out of the bottle and in contact with your skin. This causes it to change its shade a little bit.
How can you tell if your foundation is ready for its close up? Wear it in different lighting to find out if it stands the test.
Don't be afraid to mix things up. Yes there are 50 shades but we're all different and none of those shades may be for YOU. If you need to, mix foundations yourself to get to where you want to be – Popping your melanin!
Give Fenty Beauty's Shade Finder. The question are pretty straightforward and you can take it in your own time. It also uses some of the techniques above.
If you've been asking whether dark skin undertones exist and how to find yours, this handy guide will definitely show you how to get there.