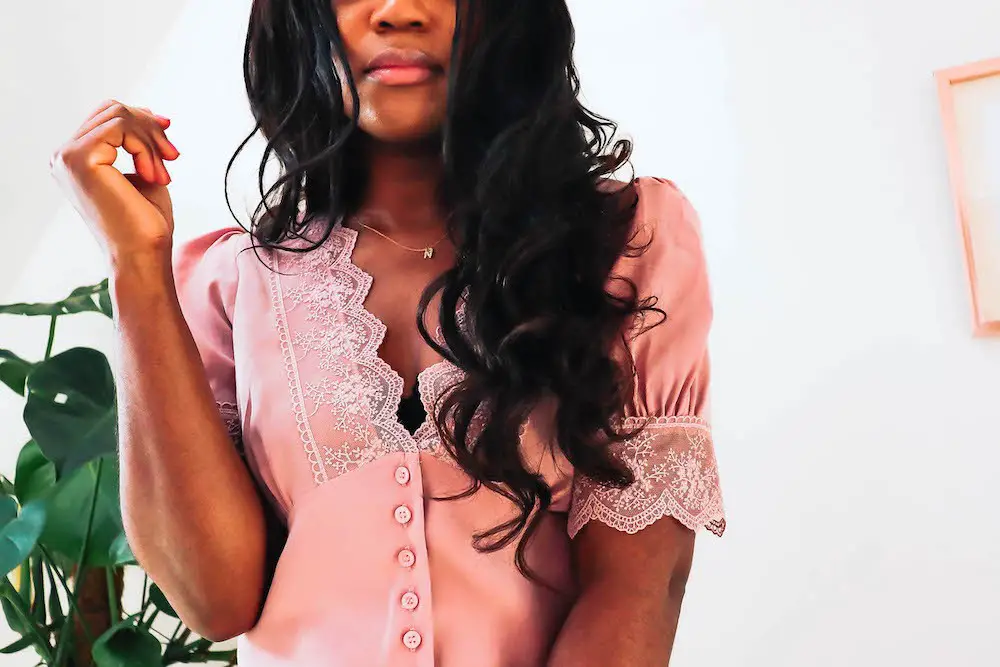 I've had this cropped lace trim top from Zara UK for about a month now. I fell in love with it as soon as I laid my eyes on it when I googled Zara Tops UK to buy now.
The link says that it's a lilac colour but I'd say it was more of a mauve. It sits comfortably just above my jeans and it's really light on the body. This is due to being made from Lyocell. Lyocell is a material that's eco friendly and pretty strong whether dry or wet. It's quite resistant to wrinkles as well which means less ironing! Several plusses in my book!
The intricate lace is also really cute. I feel it really suits a theatrical romantic due to the lightness of the fabric, the lace, the pleats on the shoulders and the shirred material at the back.
The Cream of The Crop
Crop tops are definitely in this Spring/Summer's fashion collection and Zara was not going to feel left out. About 60 per cent of its tops section is dedicated to crop tops.
I scrolled through it's entire section (took me about 20 mins!) to bring you the best Zara tops in the UK to buy now.
Embroidery, knits and florals are the themes of Zara's items. The smocked top on the bottom right has a matching maxi skirt that would be perfectly complemented by strappy flat sandals.
How cute are the paperbag shorts? Paperbag shorts look amazing because they're high-waisted and sit just above your hips. They help to give you an hourglass figure and can help pear-shaped women look more balanced.
Leg-o-mutton style puffed sleeves are still on the rise and incorporated into the crop to on the top left. The cute terracotta coloured embroidered flowers are reminiscent of holidays in the sun, aloe vera growing next to pavements and the hot air of a midsummer night's evening.
Which one caught your eye?